El Parque Nacional Yellowstone en Estados Unidos ha sido durante muchos años el hogar de manadas de lobos que funcionan de manera clave dentro del ecosistema. Desgraciadamente, no se ha logrado prohibir la caza en esta zona y un valioso miembro de una manada de lobos fue asesinado brutalmente por un cazador movido por las ansias de un trofeo de caza.
El Parque Nacional Yellowstone abarca casi 10 mil Km cuadrados y se extiende por tres estados.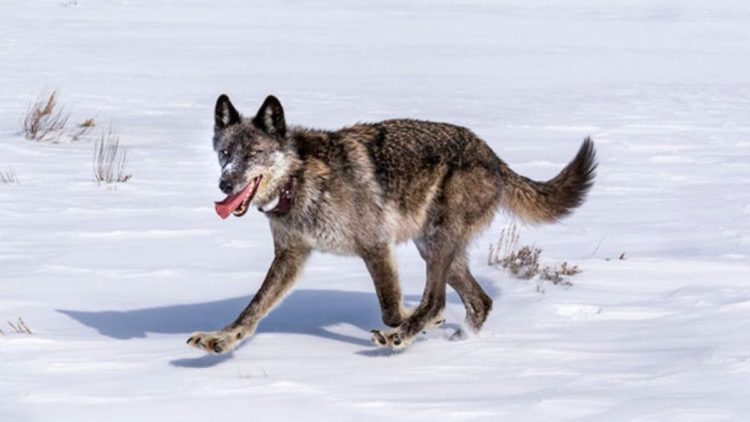 La asociación Wolves of the Rockies compartió a través de su Facebook la triste noticia y dedicó un momento para reflexionar sobre lo importante que era este amado lobo en toda su manada.
"Fue asesinado el lobo miembro 923F, también conocido como Spitfire, integrante de la manada de lobos Lamar Canyon".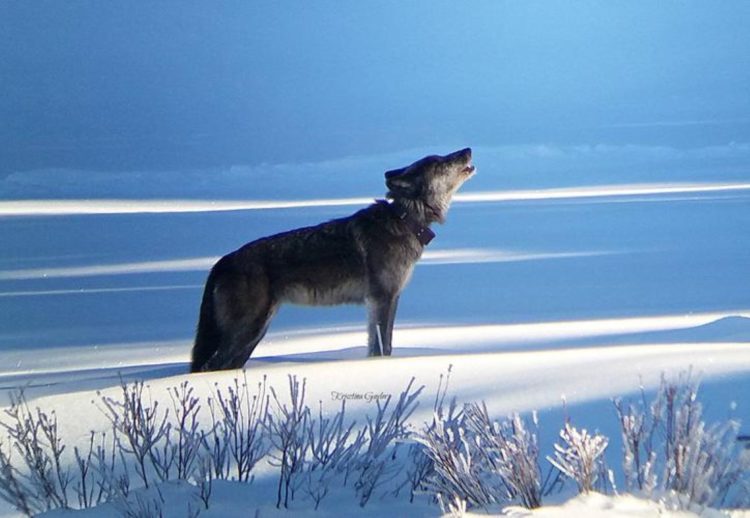 Lo más desgarrador es que la madre de Spitfire también murió en el 2012 para convertirse en un trofeo de caza. Tras la muerte de 06F, la madre de Spitfire, la manada de lobos pasó un complejo proceso de reoganización y fue gracias a la ayuda de Spitfire que lograron sobrevivir y permanecer unidos.
Spitfire tan solo tenía siete años cuando fue asesinado.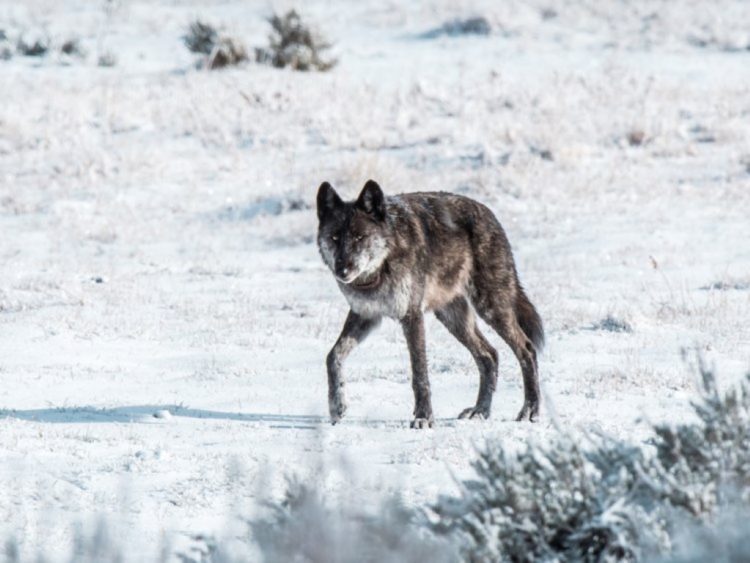 Estos lobos no sólo son sumamente importantes para el correcto funcionamiento del ecosistema natural, sino que también traen muchas consecuencias positivas para las comunidades en las que habitan.
"Los estudios han demostrado que desde el regreso de los lobos hace 20 años, han ayudado a impulsar la economía de los alrededores de Yellowstone. Trajeron ganancias económicas de 35 millones de dólares anuales por el turismo en la región".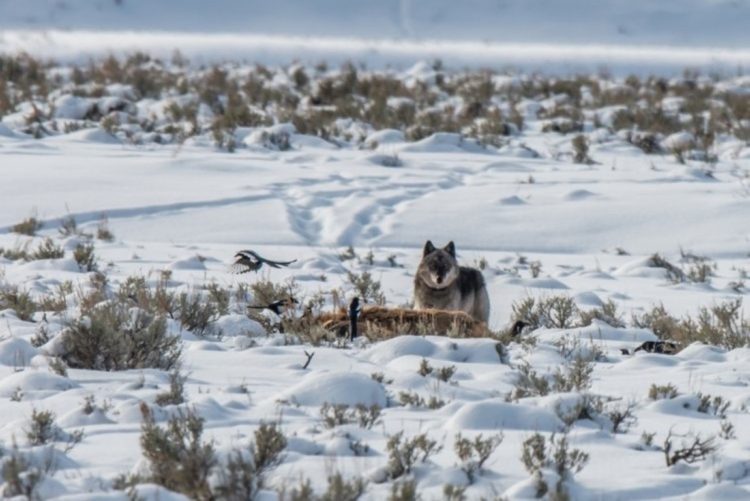 En otros Parques Nacionales que albergan grandes comunidades de lobos está completamente prohibido cazar en sus alrededores. Varios expertos afirman que esto trae cambios maravillosos en el desenvolvimiento de las manadas. Maggie Howell explicó su experiencia en el Parque Algonquin de Canadá.
"En el 2001 se prohibió cazar en las afueras de los parques y comenzó una maravillosa transición. La población de lobos se mantuvo unida y se volvió mucho más fuerte estableciéndose en manadas".
Lamentablemente, está permitida la caza en los alrededores del parque donde vivía Spitfire, así que una vez que los lobos se alejan un poco de las zonas del parque quedan en completo peligro. La muerte de Spitfire afectará enormemente el funcionamiento de su manada.
"Él luchó ferozmente para poder mantener a su manada unida".
?THE 06 LEGACY/ ?~ IN THE VALLEY OF WOLVES~~ ?A DREAM CONTINUES ?~November 29, 2018Good Morning Everyone,I am so heartbroken, I am in pain all over.How many times I watched Spitfire, 926F… Her Life became my passion after her Mother was killed, taken, and followed her life daily, as much as I could. Watched her struggles… and finally her happiness made us all happy. She was no harm to anyone. She was no threat to livestock.. She was comfortable with Us, and a murderer just hold up the gun and pull the trigger to take her home.From Her Family, from Us. This is so wrong in every level, and must stop!926F grew out of her Mother's, 06's Legend, and her struggled life worth a book.We, Wolfwatchers are saying: " Every Wolf has a story".When we watch, observe, and study them, for us, it is a story. But for them?? IT IS THEIR LIFE.Every little thing they do, chasing grasshoppers, rolling in grass, communicating, howling, hunting, running, chasing, napping in snow in -30 below, everything what They do, is for their own survival. For Their Family's survival.How honored we are, when we have a chance to see some of them grow older, and to follow their daily life.We see them to go through such a hard life, and We get to learn.We see them fail, losing mates one after another.Losing pups, getting attacked by rival families.Struggling with some disease, and so many die in a slow, tragic death, but some survive and keep going.Still going. And they teaching the young, and youngest generation the methods, tricks; when, and how what to hunt. When they grow old, they have the chance to give the real knowledge of survival.And We get the gift from Them, from Mother Nature to experience this All, and to share.The Gift, what We *train* into their mind to give us: TRUST.Then we fail them. We fail Their trust, as selling tags, giving permission just to shoot a bullet.Allowing them to say:"They have the rights".They have their rights over my rights.Some people have the rights, over billions of people's rights. And those rights are about Death.Death. There is no reverse.And the hard earned happiness, after the struggling years ends up on a wall as a trophy. On a Human's wall.And many are just laughing at us, because we just want this to End. And the rest of this… I leave it for your thoughts. Why??Because all after this, I truly think, these trophy hunters's name should not be in secret. (They are not hunters… She was just walking by people… all this murderer had to do is hold up his gun and pull the trigger… These are just murderers in my opinion)My rights are taken over by them!! Therefore I have my right to know, who has taken over MINE!! Transparency- this is a concept that is taking a foothold in our society and I think applies equally here.Legends are forever!~ Kriszta and The 06 Legacy Crew***************************************************************************© These Photographs are protected under the Copyright Laws of the United States (Title 17USC).Sharing directly from The 06 Legacy is permitted.Any other use of the copyrighted Photographs without the express consent of their owner is strictly prohibited.Unauthorized use and/or duplication of this material without express and written permission from this site's author and/or owner is strictly prohibited.Excerpts and links may be used, provided that full and clear credit is given to The 06 Legacy with appropriate and specific direction to the original content.© 2018 The 06 Legacy All rights reserved.~~~~~~~~~~~~~~~~~~~~~~~~~~~~~~~~~~~~~~~~~~~~~~~~~~~~~~~~~~~~

Publiée par The 06 Legacy sur Jeudi 29 novembre 2018
Lamentamos enormemente la partida de un animal a causa de esta terrible práctica que busca convertir valiosas vidas en nada más que trofeos.
Te invitamos a unir tu voz y compartir esta nota para exigir que se tomen medidas que ayuden a preservar la vida de los lobos.